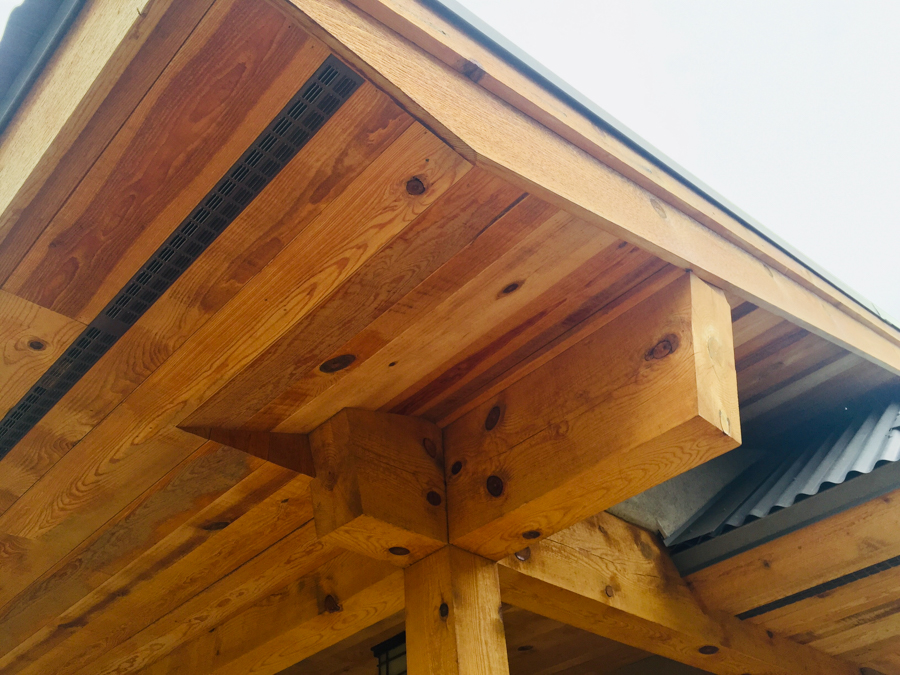 Hello Valued Customer!
This Post is about lasting exterior joinery; here in New Mexico we love the rustic look, but we also love things looking good and holding together over time! I show this example of our handiwork as we did a number of things that are special, which many builders don't take the time to do, to keep our work looking good. This lead photo is of Alan's Eschenbacher's Entry as it looks today. In the body of this post below, with the rope, I show this same detail as it looked when completed in the summer of 2011!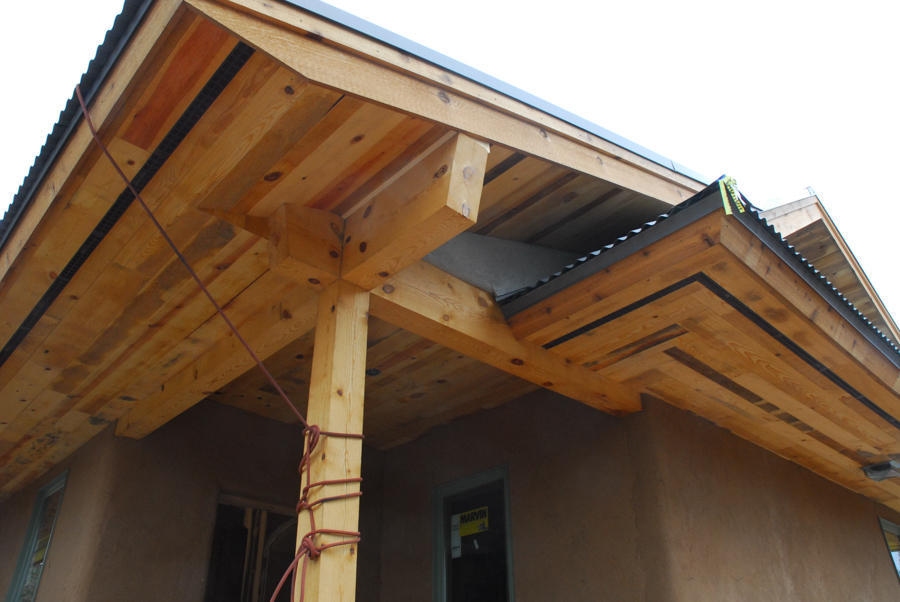 I highlight this example because the special things that we did and do are proved out with the passage of the last eight years; first, of course, the quality roofing keeps the rain off the wood work. While this is a given, we pride ourselves on a tidy and tight job with the steel. Second we used kiln dried wood. This reduces shrinkage over time, and if done properly eliminates shrinkage. Kiln Drying means that the wood has been dried to a certain moisture percentage in a huge oven before we receive it. Third we culled our pieces hard, which means that many pieces went to the burn pile as unacceptable, and lastly we back primed the material; This means that at least one coat of water proofing is applied to the back side surface before placing the pieces, and on the ends after cutting and fitting. This is time consuming, but all of these items aid in preserving the carpenter's hard work over the years.
Here is a shot of the building going up. This building is what's called an Econest. There are about 15 such structures in New Mexico. They are fashioned after an 800 year old German Design using straw clay.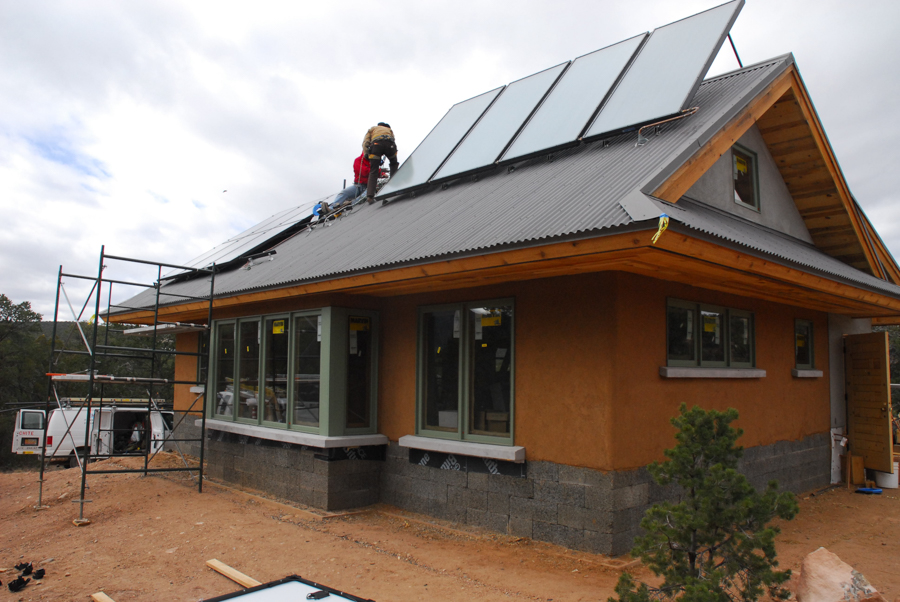 Thanks so much for taking a look!