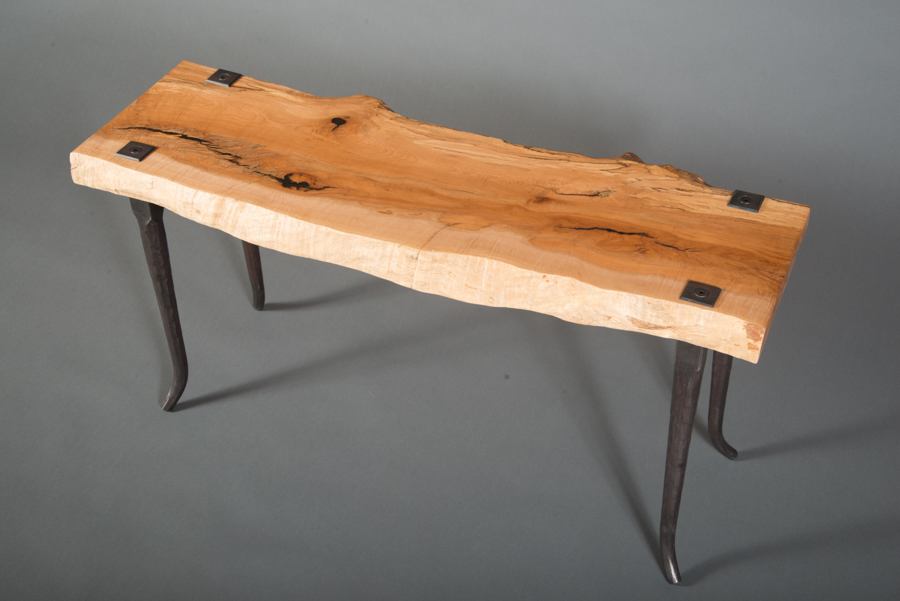 Hello potential client/visitor-to-our site!
Amongst other activities we make maple burl tables! These gems are fashioned from Western Big Leaf Maple Burl. They are a fusion of effort between my team and that of the fine steel work of "Dulfer Metal Llc". My friend and colleague Steve Dulfer, master blacksmith, is shown here in the photos.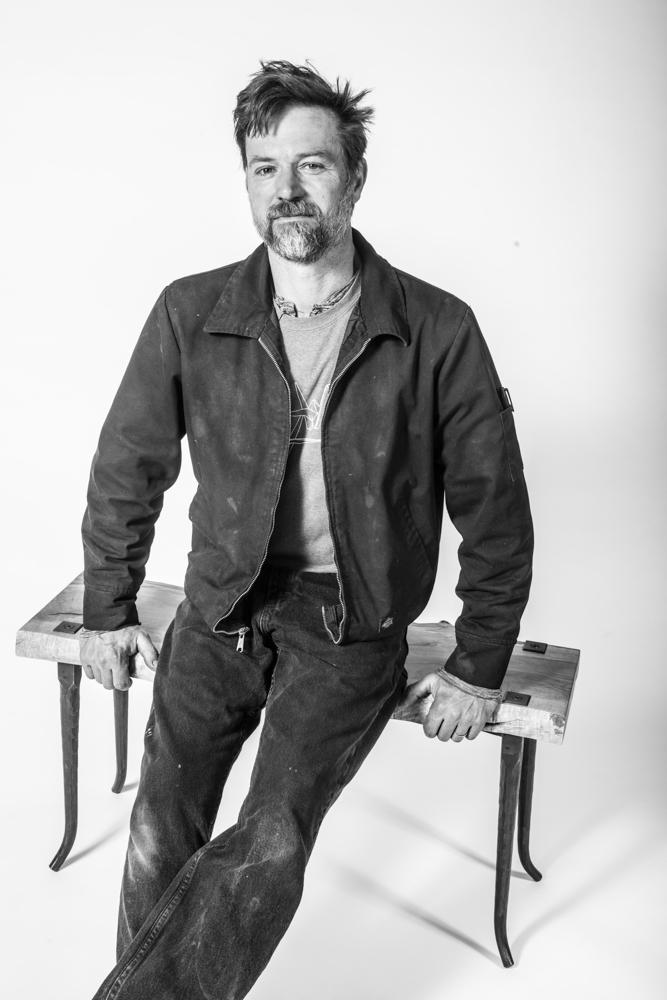 Here is another table Dulfer Metal and Love Builds made together;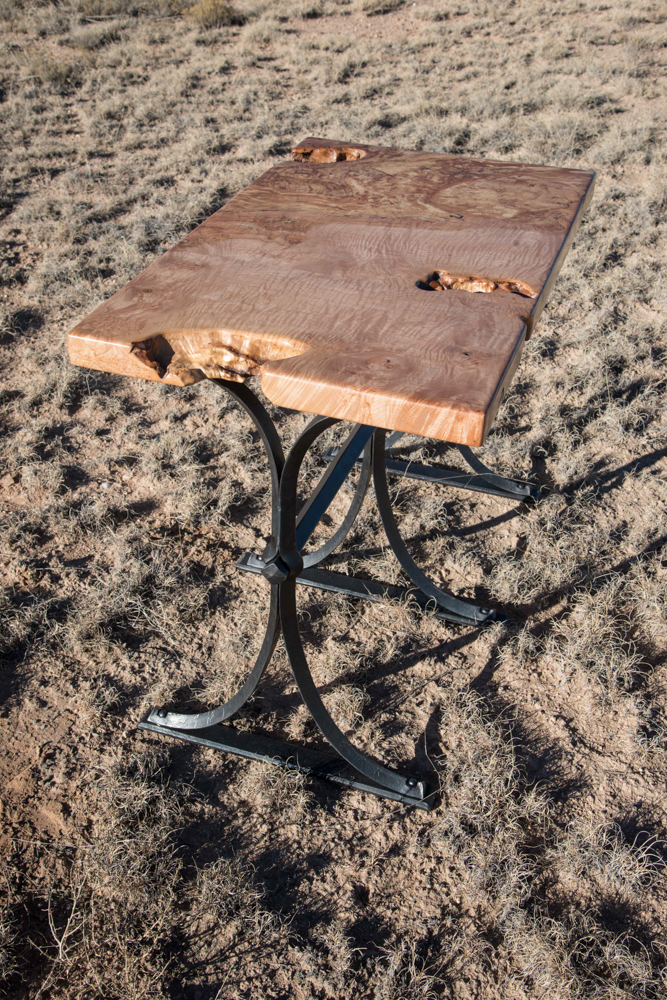 Below you can see an inventory of a number of tables we have available. These are shown with simple "hair pin" legs. All can be fashioned with hand forged steel legs in many designs. Thanks for taking a look!